New Executive Positions at PKF Trinidad and Tobago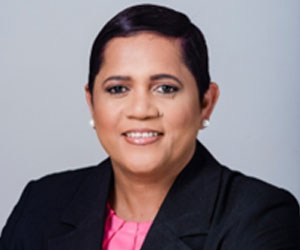 Jenine Felician-Romain,
FCCA, CA
Director – PKF Limited (PKF)
Jenine Felician-Romain is a chartered accountant with twenty (20) years post-qualification experience in the accounting field.  Her areas of specialization include auditing, accounting and taxation, quality management and business development. She has conducted business advisory services to several associations and small, medium and large business in the public and private sectors. Prior to her tenure at PKF, she worked at Scotiabank Trinidad and Tobago Limited.
Mrs. Felician-Romain has extensive public and private sector auditing experience in the preparation and maintenance of statutory accounts, auditing of year-end financial statements and the audit and preparation of Anti-Money Laundering/Counter Financing of Terrorist/Combating Proliferation Financing reports.
Mrs. Felician-Romain is results-oriented, with excellent analytical and strategic acumen, an exceptional level of integrity and unswerving, resolute work ethic. She is dedicated to providing both new and existing clients, with the highest levels of quality, efficiency and competence.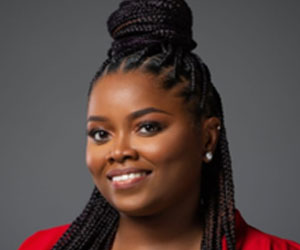 Darcel Corbin,
FCCA, CA
Director – PKF Limited (PKF)
Darcel Corbin is responsible for audits, accounting, payroll, taxation, company valuations and staff training. She has fifteen (15) years post-qualification experience and specializes in the interpretation of International Standards on Auditing, International Financial Reporting Standards, International Standards on Review Engagements and International Standards on Related Services.
Prior to her tenure at PKF, Ms. Corbin taught extensively on accounting and audit-related matters, taking her charges through to their professional examination with tremendous success. At PKF, she has successfully managed the audits of several large and high-profiled engagements, in both the public and private sectors.
Ms. Corbin challenges the status-quo, if it contradicts good business acumen and strong accounting principles. Her recommendations for system improvement have made significant contributions to her clientele. Her hands-on knowledge of accounting packages makes her a tremendous asset to her clients, who request her continued support year after year.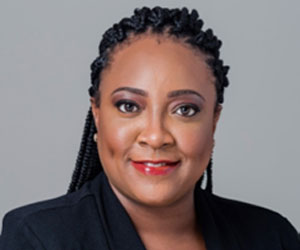 Vanessa Foyle,
FCCA, CA
Audit/Accounting Manager – PKF Limited (PKF)
Ms. Vanessa Foyle has been with PKF for thirteen (13) years and during that time, has been responsible for extensive auditing and accounting projects throughout Trinidad and Tobago. Her acute analytical skills and attention to details give her the ability to detect control weaknesses that could easily escape the unwitting. She has information technology experience that allows her to detect risk areas at any organization. She also has an uncanny ability to motivate and mobilise, making her an ideal manager of human potential.
Before her stint at PKF, Ms. Foyle worked in the credit department at Courts (St Vincent) Limited, where her interpersonal skills made a tremendous impact on the entire organisation. In her new role, Ms. Foyle will be responsible for several teams working on myriad assignments simultaneously. As the consummate multitasker, Ms. Foyle will certainly be in her element, ensuring that every task is accomplished with excellence, on time and within budget.
See more News items